Anyone excited???
News is we will see a beta around January.
I got a chance to watch some of those alpha vids and know a few members who got to try their hands at it themselves. So far things are looking interesting. If anyone gets any more info on beta dates updates etc. post them in here

Just signed up for it, thanks trenma for the link

Admin




Posts

: 335


Join date

: 2012-03-23


Location

: Australia



I got an email saying the invites are starting soon or something something yesterday
Wanting to purchase it on pc,
dunno how expensive,
and OH WAIT, is it monthly sub?
i really cant afford that!
maybe ill private server it, if its popular enough

First things first, is it monthly sub?

could probably google that..
Somewhat Posty




Posts

: 246


Join date

: 2012-04-03


Age

: 26



yes it is a pay to play. private server will probably take a while to come out.
Yeah it's monthly sub Leon, while I won't ever try to persuade people on the idea of it, i'll just jot down my 2-3 main points for enjoying a sub payment in Final Fantasy XI:
1. GM support in-game, you could log a call and get a response usually within 30 minutes (real person to talk to)
2. Everyone is on equal grounds, no exp boosters or items not obtainable beyond the set price
3. Had a third point, but a League of legends game distracted me so if I remember I'll come back to it

Admin




Posts

: 98


Join date

: 2012-03-23


Age

: 29


Location

: Tasmania



i agree with these points but i still think the monthly fees are too high. i prefer the ideas of a cash shop when it's done properly.

cashshop should be for vanity only. no boosts or advantages at all. then a player can happily play if poor but the game is still funded by those who can afford it.

and if it is a subscription game expansions should never cost you extra money.

i believe final fantasy is doing a life time subscription though not sure on the price of it.
i had life time subs on LotRO RIFT and Starwars.. all three went free to play D: haha
Post Whore




Posts

: 1482


Join date

: 2012-04-26


Age

: 26


Location

: Melbourne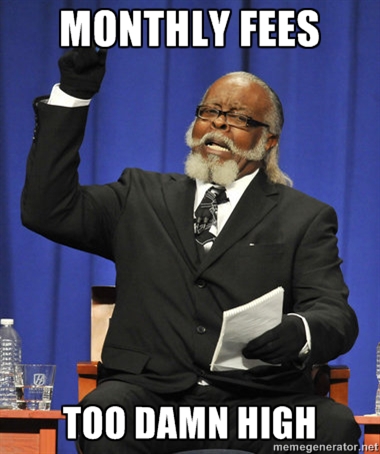 Rift is only free to level 20 - its a sub game, quite good too for the most part.
I paid for wow for 5 years so i guess i can sub for FFXIV if its worth it. 15 dollars a month aint much imo, but each to their own.
Admin




Posts

: 335


Join date

: 2012-03-23


Location

: Australia



Hmm 15 a month isnt as high as i would have imagined.
but im still very reluctant,
also agree with eccho,
i mean if i paid for the game.. and am still paying monthly, all extras or expansions should be free!
rawr!
but in retrospective, it's probably a bad idea for me to pick up another game

Somewhat Posty




Posts

: 246


Join date

: 2012-04-03


Age

: 26




---
Permissions in this forum:
You
cannot
reply to topics in this forum