This is a guide on how to make a Coke oven.
Coke ovens produce Coke coal and Creosote Oil.
Coke Coal has a much longer burn life than coal. 1 coal = 1 coke coal.
Creosote Oil is used in the making of Railway tracks.
You will need
Furnace (make this using a crafting table.. just in case you didn't know.

Sand (makes the coke bricks and used to make glass/glass jars to collect creosote oil. sand becomes glass by using the furnace.)
Clay (used to make the coke bricks. Clay must be turned into bricks by using a furnace)
Fuel for the furnace
Clay can be found under water

Make a 3x3 square

make another 3x3 square on top of the first bet do not fill in the middle square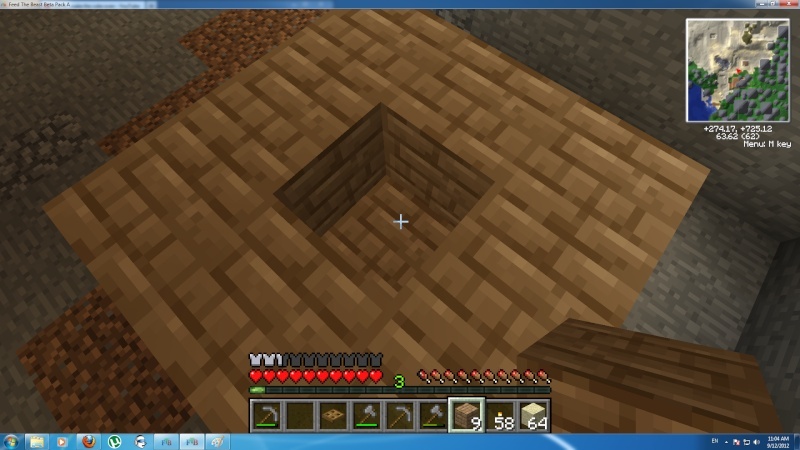 make another full 3x3 square on the top. you should now have a 3x3x3 square with the very middle block missing. if you have done everything right your oven should look like this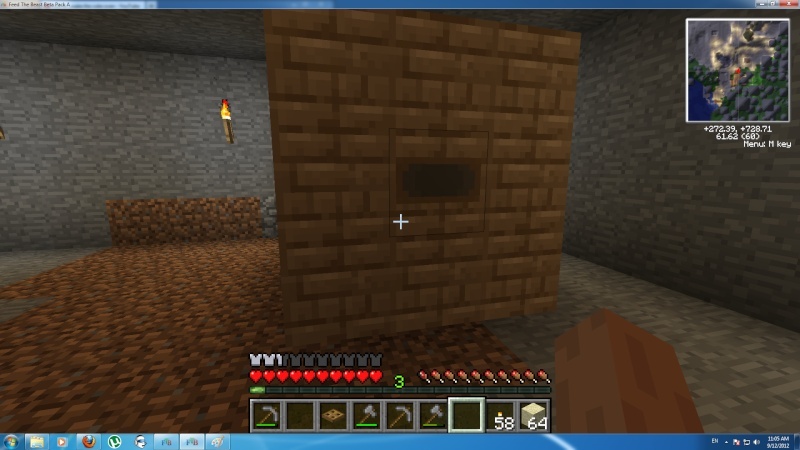 Admin




Posts

: 1274


Join date

: 2012-03-24


Age

: 32



Hey Eccho,

Just like in the other guide thread I thought I might chuck some extra information and tidbits that will help people avoid some common mistakes.

1. It takes 104 Clay and 130 Sand to build one Coke Oven. The most clay balls dropped from a clay block is 4. So you're going to need to dig at least 26 clay blocks. Take a good shovel and hope that you find somewhere shallow to dig from.

2. Coal Coke provides four times as much burn time as coal and charcoal when used in furnaces and generators. That equates to thirty two items smelted per piece of Coke Coal compared to just 8 items when using coal or charcoal.

2. The Coke Oven is a multiblock machine. This means you have to be careful with how you position other multi block machines around it. If you were to build the coke oven and then place another coke brick next to it, the coke oven will revert to normal coke bricks and any coal, coal coke and creosote oil you had in it will be lost. To avoid this make sure you have at least a 1 block gap between each machine in all directions.

3. You can use buildcraft pipes with the Coke Oven. Coal is loaded into the top, Coke or Charcoal is unloaded from the sides, Creosote Oil from any side in to a waterproof pipe, you can also pipe in bottles or buckets to the bottom and the filled items are pulled from the sides with a redstone engine and wooden pipe. This would be a good use of logistics pipes but that's another guide.

4. The Coke Oven can also use wood to produce charcoal. It will still take 3 minutes to make the 1 piece of charcoal. This is good if you're making a lot of torches or powering generators and want to save your coal. If time is an issue, chuck 2 pieces of Coal Coke in a furnace and 64 pieces of wood and you'll have 64 pieces of charcoal in no time.

Hopefully this info helps.
_________________
This took me an hour to do... no skillz.
Knows how to Post




Posts

: 85


Join date

: 2012-05-11


Age

: 33



Admin




Posts

: 1274


Join date

: 2012-03-24


Age

: 32




---
Permissions in this forum:
You
cannot
reply to topics in this forum